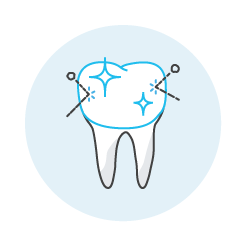 Restorative, Aesthetic and Reconstructive Dentistry
We offer a full range of services to help you with your restorative, aesthetic, and reconstructive dentistry, to make you whole again.  This is the nuts and bolts of dentistry, from the simple filling of a decayed tooth to the creation of an attractive smile, or the rebuilding of a functional occlusion which is capable of supporting the jaw and chewing functions. 
To accomplish this, we have advanced training in diagnostics, treatment planning and technique.  We have carefully chosen specific tried and true technologies, materials, and techniques to deliver the smile that you can be proud of. 
Our goal is to help our patients achieve outstanding health, confidence, vitality, and longevity.
 
The details of aesthetics are important as are the details of function, to allow a restored mouth to look good, as well as last a long time.  The best-looking cases are usually the ones which have a sound functional base, where teeth work in harmony with the jaw movements, muscles and jaw joints.  Some treatments are simple, quick and easy to accomplish, but the more complex work takes careful data collection, planning and in some cases, a variety of expert specialty consultations. 
We work hard to stay ahead in the field of dental material science, restorative techniques, and technology.  We have carefully selected our dental materials to be of the highest quality and scientifically proven.  Not all materials are made equal.  Quality restorations must have a sound material base in order to last. 
For example, technology such as our CEREC same day crowns or lasers help deliver our care expeditiously and with comfort.  Our Surgically Clean Air filtration system is second to none in providing Virus free ambient air. We are always working to maintain the best technologies for our office.
Our hygienists are skilled in the use of the most effective technology to prepare your mouth for any dental reconstruction and help maintain it for the long term after restorative services are complete, with preventive care.
When you need us, we'll be here. Just call us or click below "Book now" and one of our team members will contact you shortly.
1 Westmount Square, Suite 420 Westmount, Quebec H3Z 2P9
Hours: 
Monday: 7a.m. – 3p.m.
Tuesday: 7a.m. – 3p.m.
Wednesday: 7a.m. – 3p.m.
Thursday: 7a.m. – 3p.m.
Friday: 7a.m. – 3p.m.
Saturday: Closed
Sunday: Closed