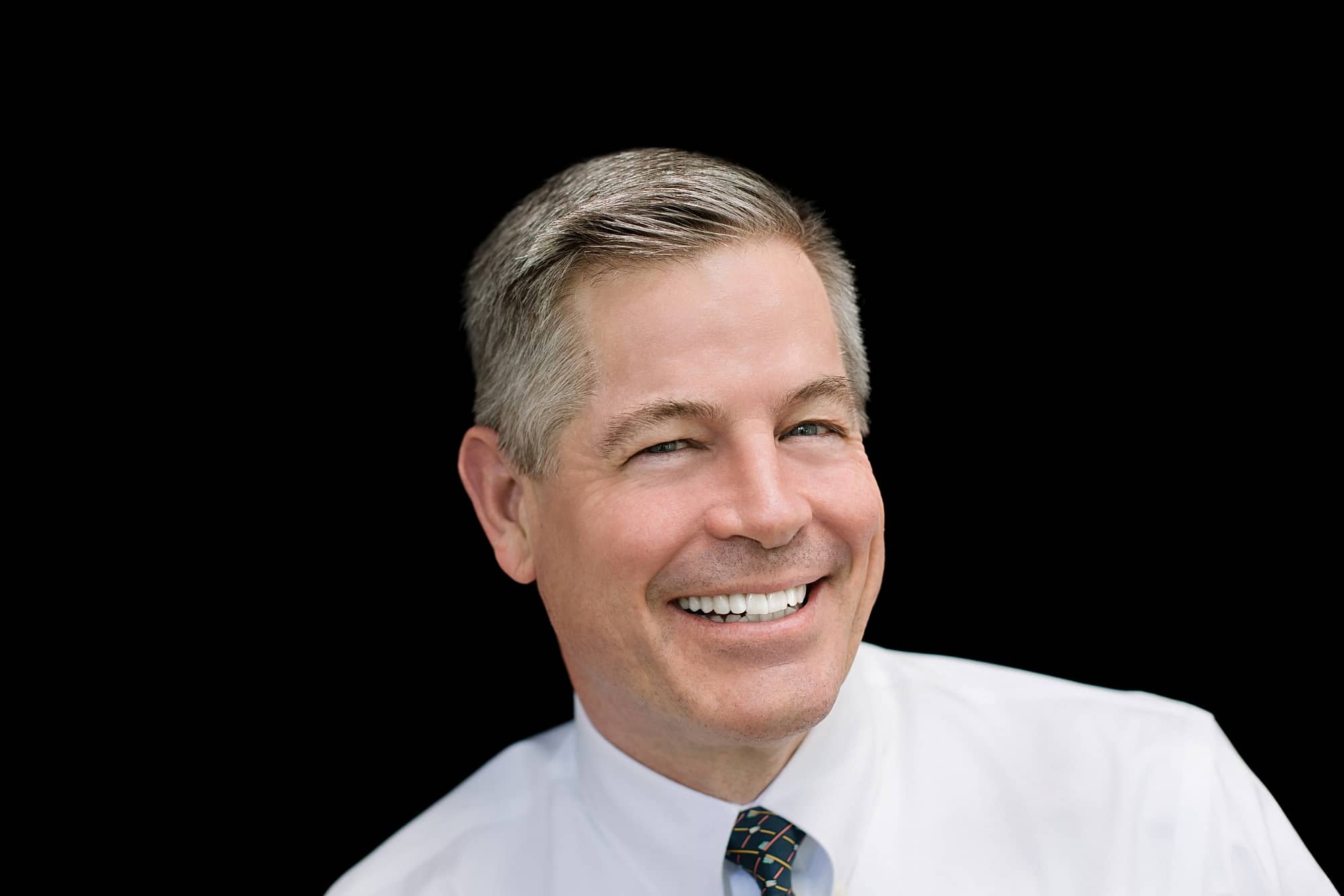 Dr. Hamilton graduated with a DDS from McGill University faculty of Dentistry in 1981, followed by a one year multidisciplinary residency at the Montreal General Hospital. He began his private practice in Westmount in 1982 where he has practiced since. He taught at McGill as a part time clinical demonstrator in prosthetics, for 5 years in the mid-1980s.
Dr. Hamilton has followed learning programs in advanced restorative dentistry with The Pankey Institute, Dr. Peter Dawson, Spear Education where he is currently a Faculty Club member and most recently with Dr. Richard Tucker at the Tucker Institute.
He is a member of the Canadian Academy of Restorative Dentistry and Prosthodontics (Program Chair 2014, 2018), the Montreal Dental Study Club, the Montreal Dental Club, the American Academy of Dental Sleep Medicine, and of his own Spear Education Study Club, where he is a mentor.
He is also a mentor for the McGill faculty of Dentistry student mentorship program, a guest lecturer in the McGill Practice Management program, and supports his profession through membership in the CDA and QDSA. Dr. Hamilton was honored by being inducted into the American College of Dentists in 2010.
With a keen interest in practice management he has studied dental office management and patient success with Wilson Southin at the Group at Cox, Avrom King from the Nexus group, Ohmer Reed at the Napili group, Doug Young, Linda Miles, Anita Jupp, Roger Levin at the Levin group, Imtiaz Manji at Spear Education and Brenda Bertram and Judy Larocque, formerly of Mercer Consulting.
Dr. Hamilton operates his practice in Westmount with Dr. Patricia Moraga. They focus on health-centered, prevention-based, multidisciplinary dentistry.
They provide comprehensive diagnostics and treatment planning through a system of patient directed self-discovery, learning and consultation. Their approach is based on the concept that patient empowerment through learning and values clarification leads to superior behavioural choices and long term health outcomes.
"I enjoy dentistry more now than ever before. I love the technology and the thrill of providing a perfect restoration, but the most satisfaction comes to me through personal interactions and connections. We have been blessed with a wonderful group of patients that trust us with their care. This wonderful team and I will always do our best to exceed your expectations, and deliver the exceptional compassionate care and service that gives you the long term health outcomes you deserve."
In his spare time Dr. Hamilton enjoys reading, playing hockey, country life and occasionally, playing piano and singing in a rock band.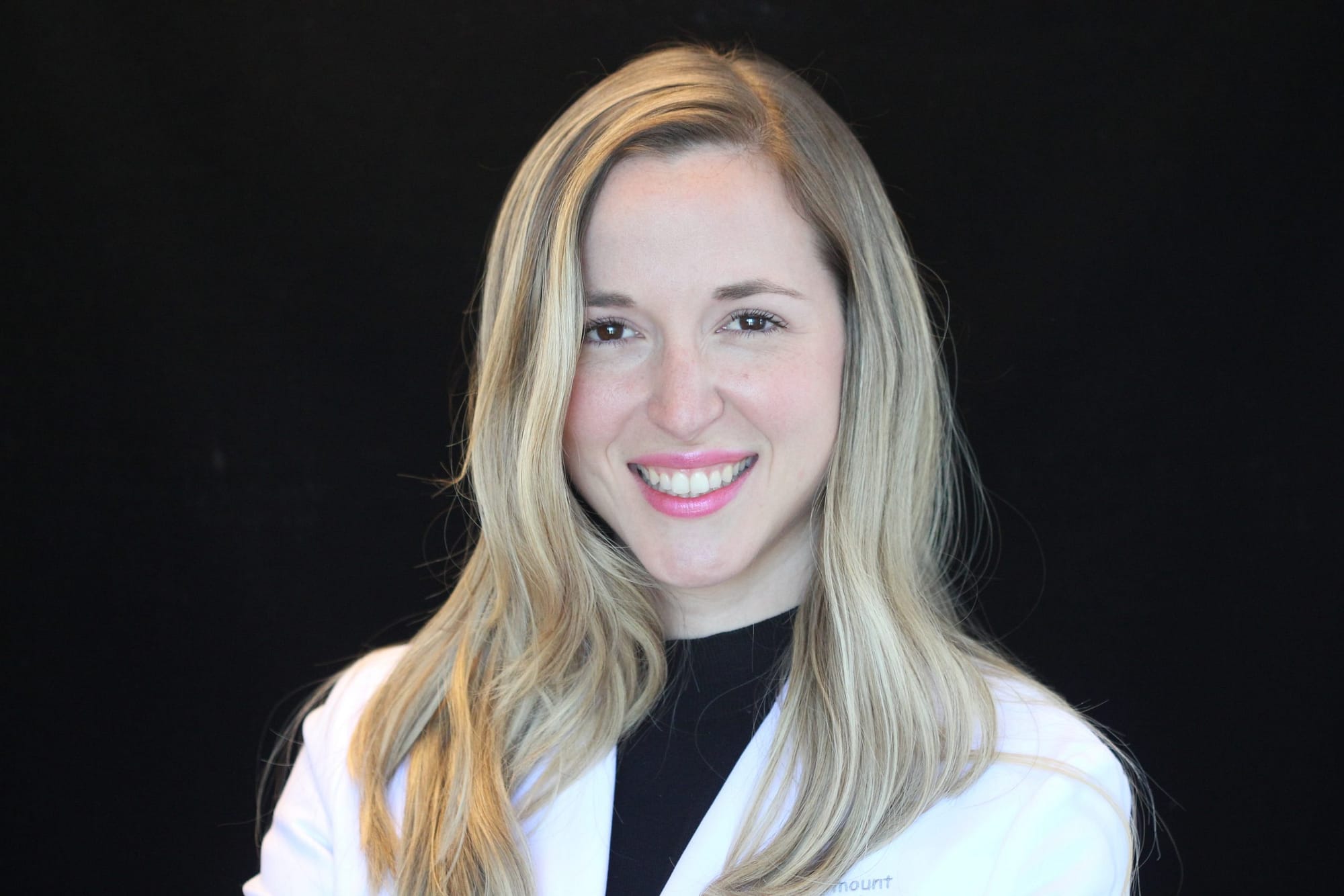 A Florida native, Dr. Patricia Moraga graduated with distinction from Boston University Henry M. Goldman School of Dental Medicine in May 2017. While living in Boston she unexpectedly fell in love with a Montrealer, and decided to leave the sandy beaches behind for the true north.
At Boston University Dr. Moraga had the privilege of learning at an institution that was the first North American school to train its students entirely with digital dentistry. Dr. Moraga is a member of the American Dental Association (ADA), Canadian Dental Association (CDA), L'Ordre des Dentistes du Quebec, 
Association des Chirurgiens Dentistes du Quebec (ACDQ), Alpha Omega Mont Royal Dental Society, Canadian Academy of Restorative Dentistry and Prosthodontics (CARDP), and the Frank SPEAR study club. She is also a part time faculty member for the Faculty of Dentistry at McGill University. Lastly, Dr. Moraga volunteers for Special Olympics Quebec, an event she enjoys very much.
Patient comfort and care is Dr. Moraga's number one priority. "I remember being really afraid of the dentist as a child. There is no reason why dentistry has to be associated with pain and discomfort". Dr. Moraga's gentle and caring hands has gained her the reputation that she has. She wants her patients to know that she will do everything and anything possible to make their time in her chair a great dental experience.
Dr. Moraga is dedicated to providing her patients with the care they deserve. She enjoys educating them and thoroughly explaining all questions they may have about their dental procedure. She believes that prevention is the secret to good oral health, and she has no problem spending the time it takes for her patients to learn and understand. "It is an honor for me to work alongside Dr. Hamilton. Together we can achieve the highest level of patient care using the latest technology and cutting edge innovations that are a central part of this office".
On a personal level, Dr. Moraga enjoys running, exercising, and travelling. She and her husband love trying new foods and spending time with their dog, Billy, a chocolate Australian Labradoodle that has completely stolen their hearts. Every now and then she trades in the snowy sidewalks of Montreal for some ocean breezes and sunshine, where her family awaits her with open arms.
Georgia has been a dental assistant for 34+ years, 17 of which have been with Dr. Hamilton's amazing team. She grew up in a multicultural part of Montreal, and thus speaks; English, French, Greek and Spanish.
"My love for dentistry and helping others has kept me in the dental field all these many years. I have acquired the knowledge to help my patients understand 'the why' behind their dental needs and how they would benefit from our team's care. I love sharing this information."
When she is not at work, she is blessed to be a part of another team; her beautiful family. Georgia is married to her husband Hugo and is mother to 3 incredible children, Alexander, Samantha, and George.
Tara graduated with a DEP in Dental Assisting in 2000. She has been working with Dr. Hamilton for over 20 years. "Our office is like a second home to me." Over the years, Tara has changed roles, from sterilization assistant to dental chairside assistant and now works as a treatment coordinator.
Tara's astrology sign is Taurus but, is as gentle as a lamb. She has been in a loving relationship her loving husband Michael for over 20 years. She is the mother of two amazing children, Jayla and Mikey. She enjoys family walks with her three dogs, Jade, Cairo and Tinker. Tara loves to read and work out in her spare time. Family activities, coaching and volunteering are very important to her. Tara is a proud basketball, taekwondo and dance mom on weekends. Her one great wish is to someday meet Oprah.
Elmie joined our team in 2018 when Dr. Hamilton and Dr. David merged their practices.  She was mentored by Dr. David for twenty years in her role as secretary/receptionist.
"Those years of experience and training have taught me how to be passionate in my work, and to show love and devotion to our patients. I happily dedicated my life to assist Dr. David and the team to care for our patients. I realized that love, respect and devotion go hand in hand in order to meet the needs of every individual. My good relationship with Dr. David and team taught me, through many memorable experiences over many years. Even after his retirement, his influence and training has motivated me to continue to care for these wonderful patients. With Dr. Hamilton and his team, we have found a new home and family." 
"My greatest satisfaction comes from having a positive impact in the patients' lives, and seeing their health, trust and confidence grow."
Elmie looks forward to meeting and serving all patients in this practice, and continues to work hard to make everyone happy. Meeting the dental needs of patients is something she loves doing, and she does it with commitment and sincerity.
To help maintain her positive outlook, Elmie enjoys a good routine of spiritual activities, exercising, dancing, cooking, gardening and spending time with her husband Glen and family members. They are the source of her happiness.
Elmie speaks English and Tagalog.
Rachel joined our practice recently, with twenty years of experience in dentistry, both in administration and assisting chair-side for fourteen years.  She has also done both jobs simultaneously, so is very versatile.  Along with this experience, comes a deep understanding of the concerns of patients and what the procedures in dentistry entail.  Through her time in dentistry, she has developed a love not just for the profession, but the patients and team members she encounters every day.
"I love the interaction with my patients and I love helping people.  I enjoy the challenge of helping people understand their dental needs. Although relatively new to the practice, I know I am blessed to be a part of such an amazing and warm dental family."
"The love, care and compassion in this practice was life changing for me in the most positive way.  This is why I look forward to working with the doctors, my incredible co-workers and our patients, to the best of my ability."
When not at work, Rachel enjoys time with her family.  "I have a beautiful son Liam, who is the absolute apple of my eye.  
Watching him grow up, is my greatest joy."  Some of her many passions are music, concerts, traveling, and baking, all of which she feels are very important and make it all work for her.
Tania joined Dr. Hamilton's practice in February 2019.  Prior to working with us in what she calls "this wonderful office" she worked in fashion retail for eleven years.  There she developed skills in, and a devotion to, customer service. 
"I really think it is important that we greet our patients like they are our family, because we are a family, a very big family.  It is very important to me that they are treated with respect and kindness.  I love that I get to do this every day.  At the end of the day, I am very tired, but also very happy." 
As many of you know, Tania is Maria's daughter, who has worked with Dr. Hamilton for more than thirty years. Maria now tutors her star pupil in all dental procedures, and Tania refers to her mother as her "wonderful Mom."
"I've been given the greatest opportunity to be working with such an amazing team.  It has been an absolute delight. There is nothing more remarkable than being surrounded by colleagues who have such great knowledge in dentistry, and who go above and beyond to teach me more every day. It's a true achievement for me. I've always been passionate in helping others, it's what I love doing! My goal is to help and understand the patient's needs and give them the best service I possibly can. I am extremely fortunate to be working for such an exceptional dentist like Dr. Hamilton, someone who is passionate about his work, professional ethics and his patient's wellbeing." 
You'll always see Tania with a big wide smile on her face! She is a happy person who enjoys walking, running and spending lots of quality time with her family who are extremely important to her.
Her capacity to speak English, French, and understand Italian and Portuguese, help her to serve in her role at the front desk.
Eyleen has completed her level II Dental Assisting Program at Medix School in 2012, in Ontario, and also holds a Diploma in Economics. She has been a dental assistant for over 5 years, applying her craft to help patients achieve optimal oral and general health. She is constantly evolving through continuing education courses, so she can provide our patients with the best care.
"I enjoy the versatility that my career provides; meeting new people and helping them achieve healthy smiles and confidence."
Eyleen enjoys an active lifestyle, including spending time outside biking and hiking with her Chihuahua dog, Papi. She also enjoys travel, the summer and music. Eyleen is Cuban and thus speaks Spanish as well as English and French. Her easy going personality helps keep our patients at ease and makes them feel right at home.
Maria joined Dr. Hamilton's practice in 1990 as a dental assistant and has never looked back. With over 27 years' experience within this dental office, she is extremely competent and particularly enjoys the patient interaction. Her fluency in Portuguese, French, English and good Italian help her to reassure her patients. One of her favorite treatments is teeth whitening. She just loves the results.
Maria is married to her loving husband Tony, who cooks for her every night —  she says she will never give him up. Maria and Tony have two wonderful daughters whom they love very much. She enjoys walking, reading and the fine dining experience provided by her husband.
Ming graduated from Lester B. Pearson high school in dental assisting in 2005, and worked with Dr. Robert David before joining us in 2018 after the merge. She is an excellent dental assistant with over fifteen years of experience and expertise in sterilization technique. It is in her nature to pay attention to details. This is very important in keeping her patients safe, and to execute procedures accurately and completely. She says her focus is on excellent outcomes.
"I love my patients and work hard to earn their trust. I love helping patients understand what we are doing. Good explanations really help patients' understanding."
Ming enjoys working chair-side with the doctor and patient, to make sure the task is completed accurately and comfortably. She is focused on the patients having a good experience, and to help them understand both the details of the procedure and why it is being done. She is warm and easygoing and enjoys working in our team environment.
When not at work, Ming and Ian, her husband of over twenty years, enjoy the outdoor life. Hiking, swimming, skiing, and snowshoeing activities are always in their plans in their time off. Fresh air is her medicine.
"I want everyone to know that we will do our very best to make you feel welcome, like family members, here in our dental home. "
Ming was born in Hong Kong, and speaks English, Cantonese and some Mandarin.
Elena graduated from the Maisonneuve College of Dental Hygiene in 1997.
In the first eighteen years of her professional career, she felt privileged to work with Dr. Robert David, "an exceptional dentist and the kindest person I know." She joined Dr. Hamilton's team in 2018 and since then she calls it her new dental home.
After Dr. David's retirement, Elena now enjoys and works hard at building strong relationships with her patients and colleagues at Westmount Dental Care.
"Dr. David found the best dental office in town for his patients and me. I love caring for my patients and I am happy to see that most of the patients from Dr. David's office have followed us here for their hygiene care at Dr. Hamilton's office. I appreciate their trust and loyalty. I truly believe that educating and providing health knowledge to our patients is an important base in building long-term health. I am proud of the quality of care in our office. I appreciate the opportunity to use the latest technology in our practice, and we are constantly studying and upgrading our technology and operations. "I am really happy to be part of a team with our leader Dr. Hamilton. He creates a respectful and pleasant atmosphere in the office. We are all working hard, and like to have fun together."
Elena is passionate about classical music. Her two daughters are musicians and play piano and violin. She enjoys spending time in nature, skiing, and fishing. Her favorite season is winter, probably because of her roots, coming from Russia.
Elena is trilingual, speaking Russian, English, and French.
Gabriela started a new journey in 1993 when she came to Canada with her family. Her background has given her the foundation of a strong work ethic and family values. She is fluent in English, French, Romanian and Hungarian. During her studies at John Abbott College, she made the Honor Role and graduated as a dental hygienist in 2001. She married her high school sweetheart, Marius.
They welcomed their daughter Isabella in 2008, who they consider an angel on earth. "Nothing is taken for granted in our house. We take advantage of every minute we can, to spend time together."
Gabriela has been working alongside Dr. Hamilton and an incredible, unique and caring staff since January 2006. She brings her passion for hygiene to each appointment, with the interest of empowering her clients to do the best they can do. "I am passionate about health, especially oral health, and I strive to be a part of improving our patients' health, through education and encouraging proper home care. Sharing any tidbits of information I can, is always a joy for me. I love working here because we work as a team, and we treat every client as an individual, putting their needs first. I consider my team my second family."
"Our team is lead by Dr. Hamilton. He inspires his staff to follow the principles he has built this practice on; deep compassion, patience, dedication and detailed workmanship. I feel very skilled in what I do. I want to thank Dr. Hamilton and my patients for entrusting me to care for you and your family's oral health, and overall health. If you are out looking for a dental family to call your own, then I invite you to call, e-mail, or just stop in. We always have plenty of love and compassion to go around."
Mallory formerly worked as a dental assistant for 3 years with Dr. Hamilton. "I loved the clinic's philosophy of preventing dental disease rather than simply treating it." Inspired by the office philosophy, she decided to further her studies by enrolling in the John Abbott College dental hygiene program, after going on maternity for her second daughter. Here, Mallory excelled, achieving both the honor roll and deans list. We were very pleased when she agreed to return to what she calls her "work family", as a registered dental hygienist. The entire group is as happy as she is, to have her back in the office.
"I want to help my patients understand that dental treatment and gum disease is easily preventable, with the proper maintenance. As well, I want them to understand the systemic link between gum disease and our overall health. My goal is to share my knowledge and encourage healthy behaviors, while being compassionate, empathetic, and non-judgemental. I love keeping smiles happy and healthy."
Mallory is a proud mother of my 2 daughters Madison, and Mackenzie, her unique, smart, funny, beautiful little girls. The family likes to swim, go camping, and enjoy whatever adventures they can find. Mallory loves to laugh, listen to rock and roll, and enjoys all the small pleasures in life.
Rebecca's career as a dental hygienist started in 2015, when she graduated from John Abbott College in the School of Dental Hygiene. She has been a part of our team since December 2017. Her warm smile is inviting, her professionalism is outstanding and her great technical skills are impressive. These qualities make Rebecca a great addition to our team and make her patients look forward to coming back and seeing her lovely smile once again.
Her hobbies include renovating her new home, going for long walks, trying out new restaurants as well as spending her weekends with friends and family. Rebecca speaks English and French.
Sylvie has been a dental hygienist since graduating from John Abbott College in 1993.
"I love what I do and enjoy helping people achieve their optimal oral health. I have been working for Dr Hamilton since December 2005. It is such a great office. I have watched our office grow, with all the wonderful people who have joined the practice. We have a great team and the latest technology, which makes it a delight to come to work. Our health centered dental office is committed to our patients' well-being. Warm relationships and skilled communication helps to achieve spectacular long-term health outcomes for our patients.
Our team has grown together, feeling like a family, where we truly enjoy each other's company. This is so important in making our office not only professional, but also a fun and rewarding place to work. I love my job!"
Sylvie speaks Portuguese, English and French. When not at work, she spending time with her family; her husband, two children and her little dog Bella. She loves travel and photography. She is very close to her family and enjoys their company during their frequent visits to her home. Together, they enjoy everything life has to offer.
Tayyaba is a university graduate with a B.Sc. degree. She a graduated from John Abbott College Dental Hygiene School in 2008, where she won two distinguished awards. First, the Procter and Gamble Community Dental Hygiene Award, and second, the Henry Schien/Acrona Excellence in Restorative Dentistry Award. She is also licensed in Ontario to practice as a self-initiated hygienist. Tayyaba joined our team in 2013. She is fluent in English, French, Punjabi, Hindi and Urdu.
"It is a delight to work with such an excellent team. The state of the art facility, the emphasis on continuous learning and the leadership of Dr. Hamilton, make it a dream come true for any hygienist. What I enjoy the most, is having the liberty to coach my clients to obtain optimal oral health."
Tayyaba enjoys her life with her husband Fiaz, and their four beautiful children. In her spare time, she enjoys listening to music, interior decoration, gardening and cooking. Her greatest asset is her caring heart and her concern for others.
Tina is a graduate from the Dental Hygiene school at John Abbott college where she received the Henry Schein/Arcona award for her excellence in restorative dentistry. Previously, Tina was a dental assistant and secretary for 3 1/2 years before she continued her studies in dental hygiene.
Tina loves her career and is proud to be part of the Westmount Dental Care family.
During her spare time, she enjoys outdoor activities such as downhill skiing, snowboarding and volleyball.
Distinguished Retired Alumni
Dr. Robert David spent his lifetime serving the public, both as a general dentist in his practice at the Drummond Medical building, and as a long serving instructor at the McGill Faculty of Dentistry. Dr. David retired in August 2018 after merging his office with Dr. Douglas Hamilton in Westmount Square.
 
Dr. David was originally Doug's teacher at McGill. Bob became a colleague of Doug's and later a beloved mentor, as they participated in the same study club for the past 25+ years, and were members of the Canadian Academy of Restorative Dentistry and Prosthodontics (CARDP) which is a national association of Canada's leading dentists who share a passion for excellence and education in dentistry.
 
"It has been an honour to serve Dr. David's patients after his retirement. I have known Bob for my entire professional career, and I have always had great respect for him and for everything he has done for the profession here in Montreal," said Doug.
 
Among Dr. David's many accomplishments, he has organized continuing education in dentistry for many years, and was dedicated to making dentistry better for us all by challenging the profession to be better through education.
 
"Bob was the dentist we all aspired to be. He was the consummate professional, solid in training, a master of technical dentistry, and a man of great kindness and compassion. Always honest and trustworthy, he was loved by his patients and team alike."
 
"I only have good words to say about him, and I thank him on behalf of the profession for his many years of dedicated service."
 
Dr. David is now retired, enjoying life with his wife Carol, and visiting his grandchildren every chance he gets.
Dr. Peter Woolhouse is now happily retired from a distinguished career in Dentistry of over 40 years. He now resides in Hudson where he can be seen sailing on Lake of Two Mountains, when not walking his dog with his wife Laddie.
Chantal has retired after 20 years of service with our office to serve as a full-time grandma and a part-time helper in her husband's commercial real estate company.
Debbie is retired after 20 years of service in our practice. She still serves as a full time teacher at John Abbott College School of Dental Hygiene. She is married and enjoys relaxing with her love on their pontoon boat.
Diana has retired after serving 30 years in our practice. She is now living close to her daughter Sharon and her two dear grandchildren. She is now a full-time grandmother and part-time volunteer in a senior's residence.
When you need us, we'll be here. Just call us or click below "Book now" and one of our nurses will contact you shortly.
Westmount Sq Suite 420,
Westmount, Quebec H3Z 2P9
Hours: 
Monday: 7a.m. – 3p.m.
Tuesday: 7a.m. – 3p.m.
Wednesday: 7a.m. – 3p.m.
Thursday: 7a.m. – 3p.m.
Friday: 7a.m. – 3p.m.
Saturday: Closed
Sunday: Closed